Utah's Own Hollywood
by Charles Lindquist
August 7, 2019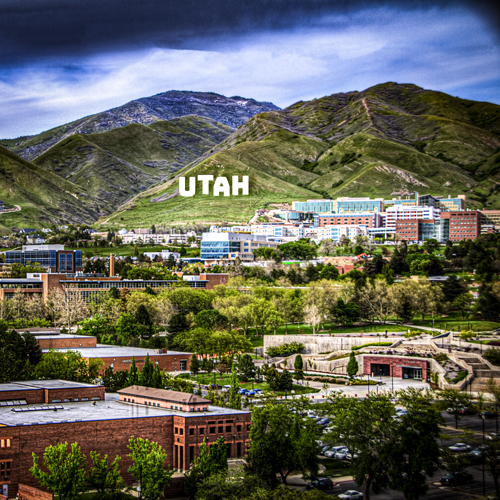 The only good movies come out of Hollywood, right? Wrong. Some of the greatest movies are not products of Hollywood. Films from Inglorious Basterds to Monty Python's Life of Brian were not products of Hollywood. According to Los Angeles Magazine* as recent as 2016 only 7 of the 100 top-grossing live-action movies were filmed in Hollywood. It could be filmmakers are moving away from the Hollywood machine.
If not Hollywood, where are they being made? Utah for one. The upcoming adaptation of The Tell-Tale Heart is slated for filming in late 2019 at Redman studios in Salt Lake City. This film is completely home-grown in Utah.
Director McClain Lindquist, an Ogden native, said he wouldn't consider filming anywhere but in Utah. For him there is a pride to live and breathe all things localized. Another talented Utahn working on this film, Chris Hanson, is an industry premier practical effects and makeup artist. Hanson is no stranger to working on Hollywood blockbusters, with the likes of Predator and Hereditary, but prefers to work at home.
The history of Utah in films is not the only benefit to filming in Utah, many film industry workers move to Utah to build a life in Utah. Joe Olivas, director of photography for The Tell-Tale Heart, says that one of the benefits of working in Utah is the natural beauty and great communities. He is happy to build a family here and establish roots here in Utah, Olivas and his wife are currently raising their son here in Utah.
One film that has inspired some of Lindquist's previous work is Indiana Jones and The Last Crusade. The Opening of Indiana Jones and The Last Crusade was filmed in southern Utah. Utah is not a stranger to big-name films; Forrest Gump, The Sandlot, and Footloose were all filmed in Utah, and The Tell-Tale Heart plans to join the list of big movies on the state's film resume.
*https://www.lamag.com/askchris/percentage-movies-filmed-in-los-angeles/
# # #
← Back
Next →