"The Tell Tale Heart" Creatively Rising Through the Floorboards with Distinct Vision in a Utah Produced Short Film
by Jared Cristensen
June 6, 2019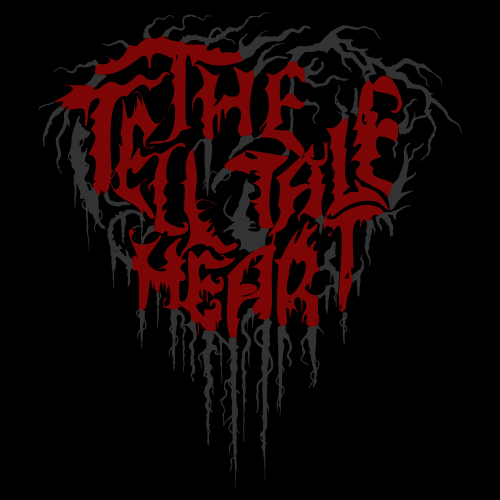 Ogden, Utah – A unique blend of classic literature, practical special effects, cast and crew camaraderie, and lastly a "conscious camera" approach is creating some serious internet hype. This local homegrown Utah production is beginning to bring Poe's classic story, "The Tell Tale Heart," to life as it continues to lunge towards the big-screen.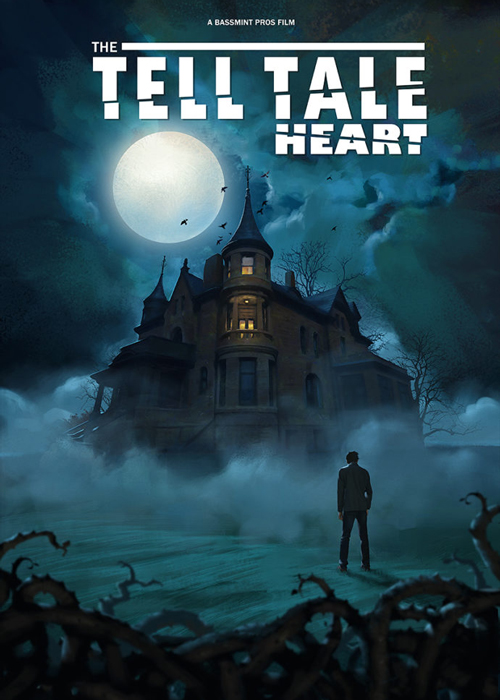 "The Tell Tale Heart" short film, a BassMint Production, is coming to life with its terrifying online presence, personified by pre-production dark art, including its stunning gothic film poster designed by Andy Walsh (yes that is the Eccles Art Center in Ogden, UT), its own locally produced comic book which is being co-designed based on the director, McClain Lindquist's storyboards and by local favorite and world renowned artist Chris Bodily aka "Hatrobot".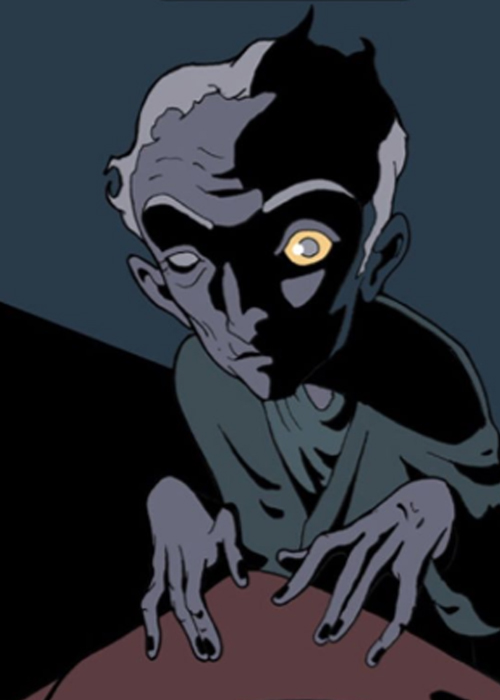 Production is steadily moving along with a handful of polished cast and crew hirings including the procuring of the incomparable Chris Hanson, a horror film special effects veteran, and James C. Morris, a long-time talented actor who has been cast as the Old Man. Hanson and Morris have been working together on numerous films and various other projects for years dating back to their days working at nationally renowned Rocky Point Haunted House. "I was the Make-up Director for Rocky Point the last ten years they were operating," said Hanson, the film's Special Effects Director who's had a successful career in Special Effects. "The coolest thing that happened in my young career was sitting in David Lynch's house," Hanson said. "Where I got to apply lots of make-up and gore for 'Lost Highway'".
Hanson mentioned working for Steve Wang painting werewolves for the film "UNDERWORLD" as another highlight of his stating he felt Wang is the greatest artist in the effects industry. Hanson has been involved in many films like "The X Files", "Hellboy", "Men In Black", "The Green Mile", "Vampires", and "Hereditary" to name only a few. "I've worked on completely unforgettable themes," Hanson said.
Hanson has been heavily involved in the early production of the The Tell Tale Heart short film from the "Floating Bloody Heart" video where he designed, created, and operated the heart that is shown in the video (link below) to some designing for various scenes involving the Old Man, whom James C. Morris has been cast to play the role of. https://www.youtube.com/watch?v=CLT2YApw6qY
Hanson added about his working relationship with Morris "The biggest carry over from Rocky Point has been continuing to work with James since then," Hanson said. "I'd just glue stuff to the guy and he'd act his heart out."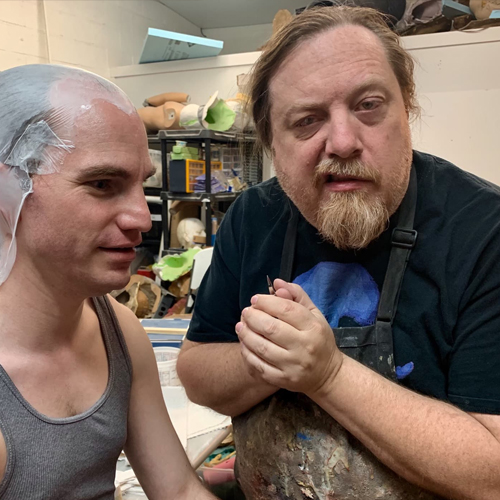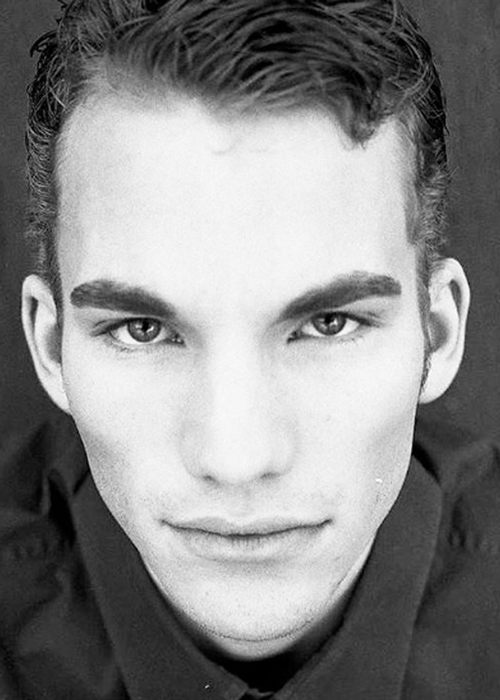 "We have a great symbiotic type relationship together," Morris said of Hanson. Morris, who's also been around the block a time or two acting in theatrical performances, commercial acting work like the "Squatty Potty; Unicorn" and Lady Gaga's"Monsters Ball", voiceover work, and, of course, many films like Jeff Kanew's National Lampoon film"The Legend of Awesomest Maximus" and for the Sci-Fi Channel on the Original Film "Ice Spiders". "I worked as some great creatures that have such a great unique character… I was much more interested in the anti hero, characters that have this really interesting under-belly," Morris said. "I love building that sense of dread or anticipation… your own truth being torn away," he said. "I love creating those excitements as an actor."
Morris is the first casting for The Tell Tale Heart film and is looking forward to combining the many talents of those that are already working on the project with those yet to be added as its main production in Salt Lake City nears.
The film's buzz and growing online audience can be attributed to the director, producer, screenplay writer, and the creative vision of McClain Lindquist.
Lindquist is making his debut as a director in short filmography but he's no rookie behind the camera as a producer and director, on-stage as a performer, a writer, or in front of the camera as an actor and has discovered his preferred cinematography style for "The Tell Tale Heart" through a career of making music videos.
This style, coined "conscious camera", is explained as having the camera carry the weight of a character without being an actual character by employing the technique of using the camera as an accomplice in the story while not representing the point of view of an unseen character. Conscious camera pushes beyond capturing the visual; through awareness of the camera itself, it reflects the emotions and thoughts portrayed in the story.
This creative vision has been being unleashed online through their website and the various social medias with images from groundbreaking artists within the second wave of what is referred to as Dark Art by the likes of Stanislav Krawczyk, The Dark Lord of Logos Christophe Szpajdel, Spiritcage, and lastly Maxime Taccardi Priest of Terror who famously uses his own blood as paint. (see below)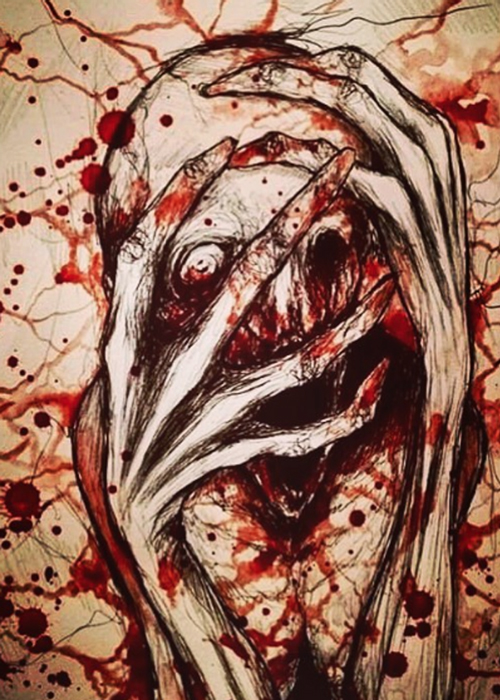 The majority of the film's production is set for September 2019 at the state-of-the-art Redman Studios in Salt Lake City, Utah with Joe Olivas as the Director of Photography. The film can be expected to be wrapped with post-production sometime late in 2019 followed by the theatrical release later in 2020.
"Revisiting Poe's The Tell Tale Heart is more than bringing a classic horror story to a new audience; it's discovering a creative way to explore this classic psychological thriller," the film's website stated. "The narrative is enhanced through an unpredictable use of sound and light. The characters blend a modern sensibility with anachronistic charm as seen through an unsettling array of time and space, while a shifting setting disorients the unwitting audience. What is seen and what is heard leads the perplexed audience to ask… what is insanity and what truly constitutes reality?"
###
Media Contact
City Creek Media
Jared Christensen
jared@citycreekmedia.com
801-644-0601
← Back
Next →