Monster Movie Happy Hour Review
By Monster Movie Happy Hour
April 21, 2020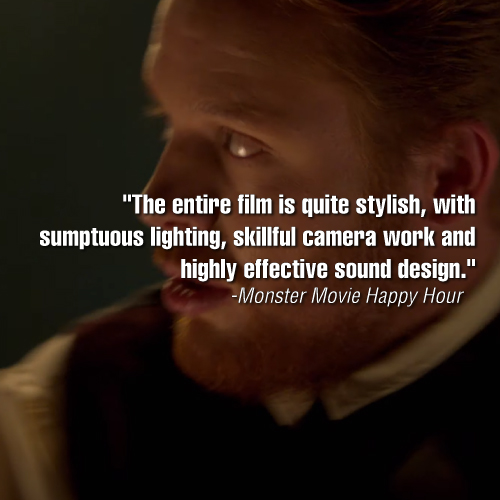 "The Tell Tale Heart", directed by McClain Lindquist, is a fast-paced, updated interpretation of Poe's classic story.  The storytelling choices are such that we hate to give any spoilers, but we can say this:
The entire film is quite stylish, with sumptuous lighting, skillful camera work and highly effective sound design.
The main character is enthusiastically played, with a contemptuous swagger, by Sonny Grimsley.
The scenes of violence are more than sufficiently bloody for a tale that revolves around the dismemberment of "the old man's body" and removal of his still-beating heart.
The Monster Movie Happy Hour crew is not in the business of reviewing movies, in the usual sense. However, we feel compelled to say, "Cheers", to both cast and crew; if you get a chance, we recommend you watch this frantic, 22-minute look at a descent into madness.
Keep your vulturous, film-covered eye on this movie's availability by CLICKING HERE.
Review can be found at: http://www.monstermoviehappyhour.com/recommended
← Back
Next →