Interview with The Tell Tale Heart's Writer, Producer & Director McClain Lindquist
by Eric John
October 18, 2019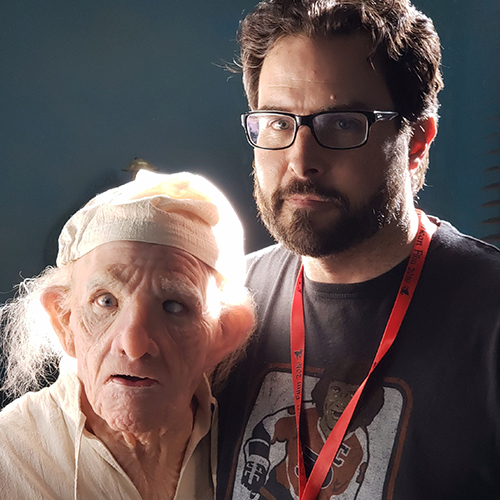 The Tell Tale Heart short film is a Modern retelling of Edgar Alan Poe's classic story that was first published in 1843. Releasing sometime in 2020.
McClain Lindquist, of Ogden, Utah, recently completed filming the short film "The Tell Tale Heart" by Edgar Alan Poe. McClain is the Producer, Director, and Writer for The Tell Tale Heart.
McClain, this is your first movie. What is The Tell Tale Heart about? Why did you choose this story as your first movie?
"The Tell-Tale Heart is a famous story by Edgar Alan Poe… It was the first Psychological Thriller written in 1843. It's a short story. In my opinion, maybe the greatest short story he ever wrote. It's my favorite Poe Story. The first time I heard it was in the third grade. It was Halloween and the Librarian read The Tell-Tale Heart and I was blown away. It was the first time I realized what a metaphor was and I was taken by the horror, psychological thriller and detective noir elements. I instantly went home and my brother had a book of short stories by Edgar Alan Poe. I loved them…I was already into monster movies like the universal stuff…So in the third grade I went and searched out these movies, The Black Cat, The Pit and Pendulum, the Raven, and others. They were great and so I figured since The Tell Tale Heart, in my opinion it was his best story, that's going to be his best movie, and boy was I wrong."
McClain, what made you ultimately pursue film making?
"The reality is that it's all tied back to my band, The BassMint Pros…we had been a band for a few years and didn't have a music video, and so we were kind of forced into it. I was really opinionated and still am about movies…I was thrust upon being the filmmaker for our first three music videos. I wrote and directed them. Our first video was out in Death Valley. We went out for three days and knocked it out of the park and learned on the fly…I did a lot of pre-production and it really paid off. I approach each video with a new philosophy on how to shoot, style and technique…Music videos led to this."
What were your biggest challenges? What were the roadblocks you faced?
"Well, initially finding anyone that would even want to work with me…"
Can you tell us why you chose James Morris, to play the old man?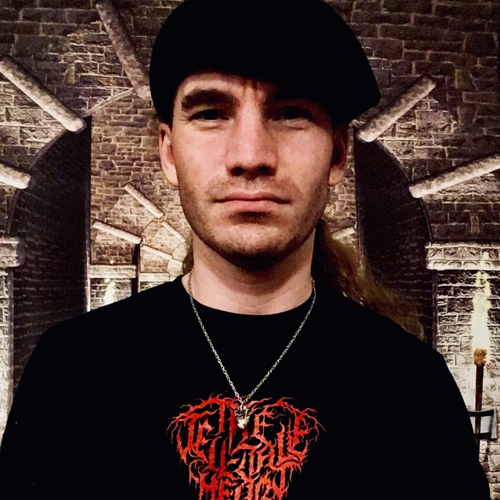 "James C. Morris, actor extraordinaire, there's only ten actors in the world that can do what he does like your Doug Jones's and Andy Serkis's of the world, he also one of them he was amazing. It was important to me to have someone of his caliber to play this role, as the old man. He was terrifying, he was warm, he was lively and he was… dead! (laughs) We saw a wide range of emotions from James. It was an honor to work with him."
Why did you choose Sonny, what was it about Sonny?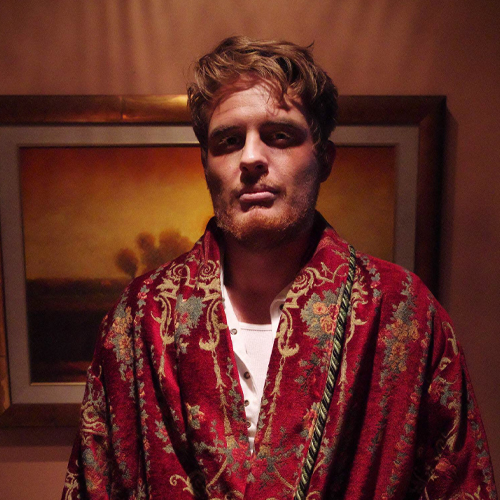 "Because Sonny is an amazing actor. I knew almost instantly that he was "the guy"…I never looked at anyone's credentials. I had no clue any of his acting background or previous experience. I went off of my gut feeling…my intuition told me this was "the guy". Even though this is not what I envisioned the character to be. I just kind of knew from an instant that he was "the guy"(Narrator), and I was totally right."
What is it about Mikah that made you choose her as the Police officer?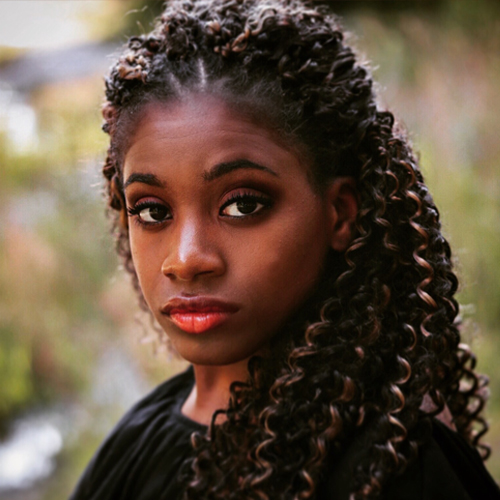 "Once again I trusted my gut intuition and it told me she is the one. I saw it on the first read, I knew almost instantly that Mikah was my girl. Police officers are tough male and female, and she had to take it there. It was really important for me to have her as OPD. This story takes place in Ogden. All my stories do. I love my hometown…It's important to me that Ogden gets respect and seen in a different light. It was also really important to me that we use Eccles Art Center which is a gem of Ogden. It means so much to me personally as well…Anyways. Mikah's character was supposed to be thirty years older than what she is, there were things that she did with her eyes in between dialogue, I saw it, I always knew it was there. I knew I had to now rewrite the script. The hero to me was Mikah. She was and is my hero."
What is it about Teren that made you select him for the role of the detective?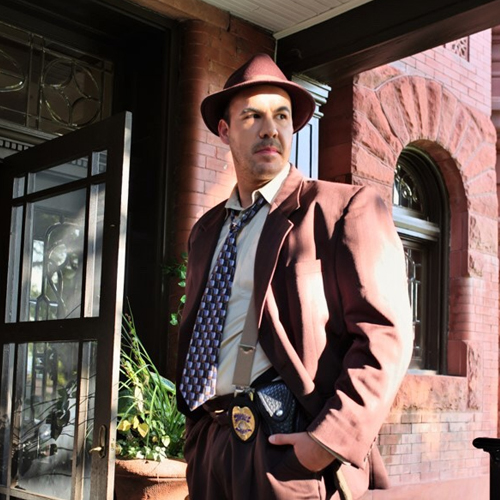 "Teren Turner from Park City is a great actor, a very physical actor. There's something in his eyes, it lies just beneath everything and he's really good at having that come out at just the right moment. The little things that he did in between his dialogue were what ultimately sold me. His character was not written for his age and he did not have his size or his massive intensity. Teren brought all those things to the role. I didn't write it that way. I am so grateful for his invaluable contributions. He showed me some stuff right from the first read and definitely took it up a notch in his callback. I also knew he was "the guy" right from jump…Teren was and is my guy, a decision I'm really pleased with because he is a great actor!"
Can you tell us what inspired some of your shots for the movie?
"Jacob's Ladder was highly influential to this movie. Another one would be Evil Dead 2 and Cape Fear. I like how the original Hell Raiser was lit. The Tell Tale Heart short film is a noir piece. Even though it's 100% a horror movie, its also a Psychological thriller because I wanted to be true to the original Poe story. I also wanted this to be THE definitive Tell Tale Heart movie, where fifty years from now an English teacher in tenth grade will pull out our film and they watch The Tell Tale Heart, this version, that would be so cool to me."
Is there another movie in store for you?
"There's probably another movie…people are already hitting us up…It's overwhelming to be honest."
McClain is passionate about his own art and that of others. Working alongside him on set, I saw his affinity to create visionary art.
McClain informed me off-script, that he will debut the film in his hometown of Ogden, Utah. For movie updates visit TellTaleMovie.com
← Back
Next →