Comic Book
All great heroes and villains deserve to have a comic book. The characters of our live action film are no different. We are presenting to you the comic book version of one of Edgar Allan Poe's outstanding literary works.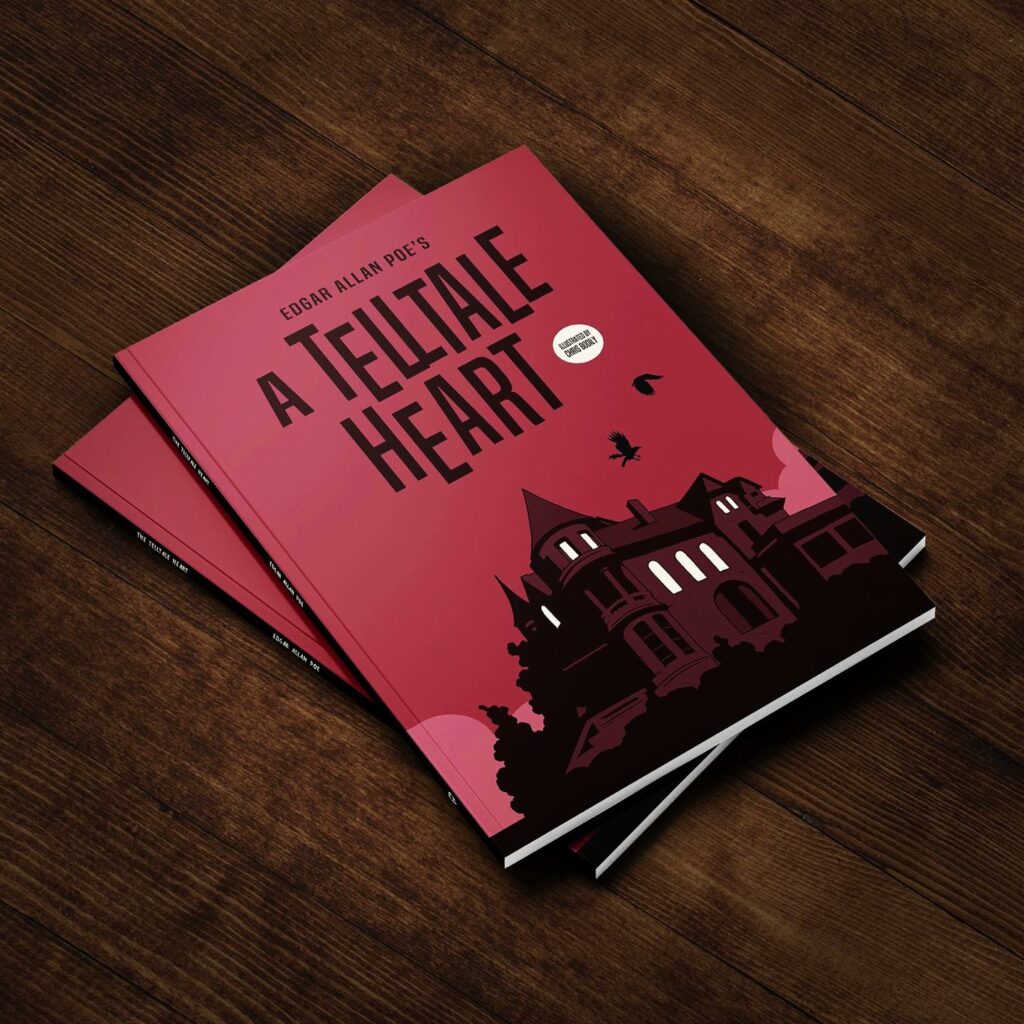 Edgar Allan Poe's classic tale of horror, "The Tell-Tale Heart" has been retold through the unsettling art of Chris Bodily in this comic book version titled "A Tell Tale Heart". This comic book has been created in anticipation for the upcoming short film by director McClain Lindquist. The Tell Tale Heart (2020) short film will be released soon. This book features thirty pages of comics as well as a behind the scenes look at the film.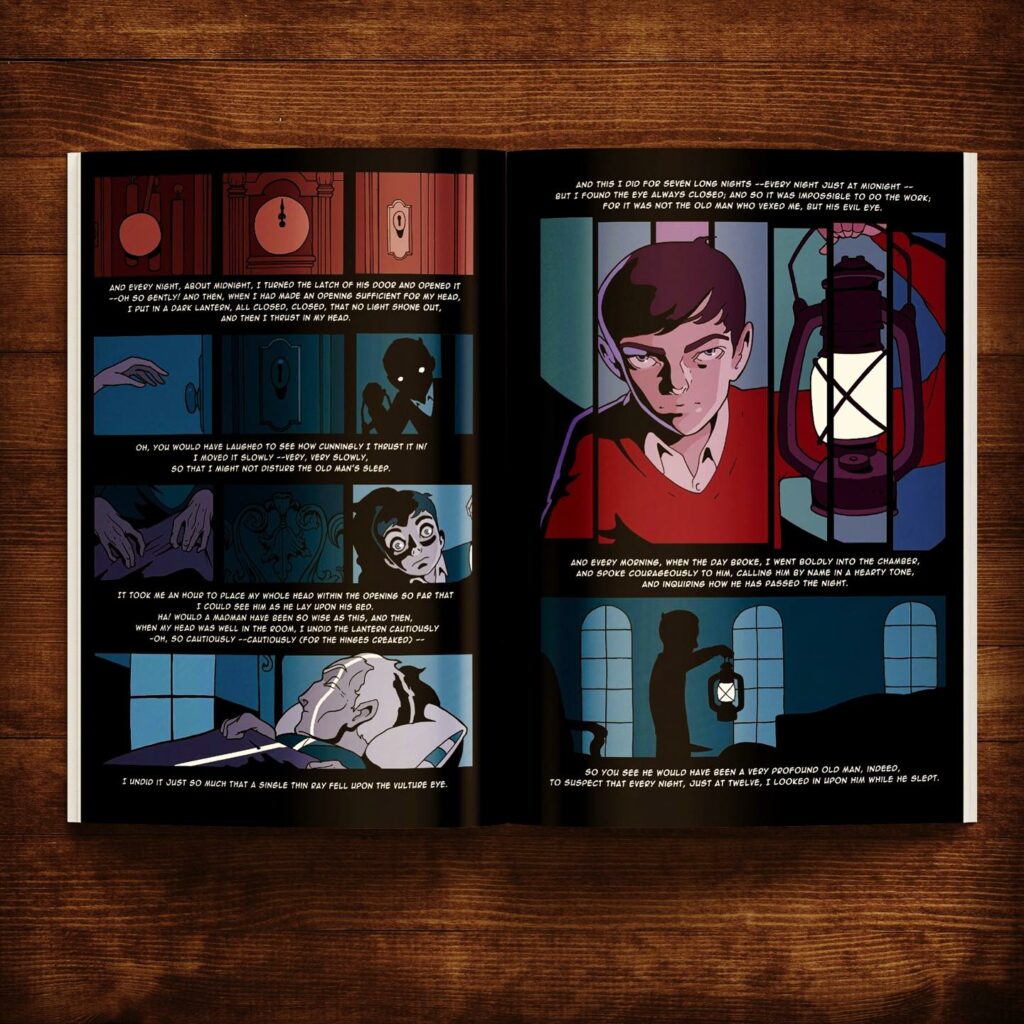 Available for $8.99 + shipping and handling.